Trusted in insuring a wide range of retailers since 2008. Protect all your hard work and dedication with retail store insurance. 
Retail insurance is for vendors and store owners who sell products directly to the public. It covers your general business exposures. Whether you're a small boutique, mobile vendor, or online retailer selling a variety of goods such as clothing, food products, office supplies, etc., retail insurance policies protect against risks both in-person and online. 
Scenarios and Examples – Why You Need Retail Insurance
You own/lease property
Faulty electrical wiring causes a fire to break out in your store. The fire damages fixtures, inventory, and more. Property insurance will help cover all or some of the costs of repairing and replacing the damage to your premises, it's stock and contents, and even loss of income or extra expenses, allowing you to get back to running your retail store faster and keeping your costs low. 
You collect/store personal information and payment card data
An employee unknowingly clicks a link in an email that comprises the personal data (emails, phone numbers, names) of customers and employees – or even the the payment card details you have stored. Cyber insurance helps to solve problems with breach, restore your reputation, and cover legal fees and other expenses if someone takes legal action.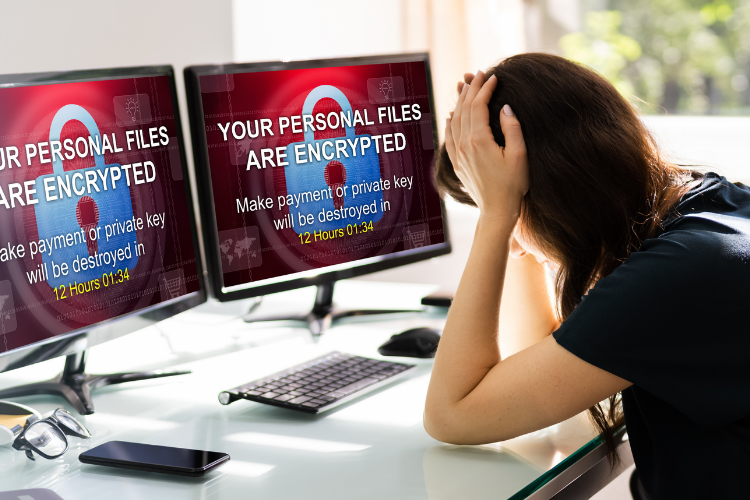 Customers come to your store
After mopping the floor, a customer slips, falls, and badly injures their ankle. Commercial general liability provides funds to cover medical fees as well as potential legal costs and awards if negligent.  
What Does Retail Insurance Cover?
The following list are only examples of common coverages that retail stores may need or are available in most packages. Working with you, one of our brokers will help identify which coverages are in your best interest based on risk/operations and obtain quotes from multiple insurers to get you the best value for your money. 
Commercial General Liability (CGL)
CGl insurance protects against the day-to-risks of the shopping experience. The policy covers injuries to third parties, in case for example someone slips, as well as property damage to a customer. CGL steps in to cover legal fees and medical expenses regardless of the outcome. 
Product Recall Insurance
Product recall insurance is designed to protect against the unexpected cost of recalling a product from the market, due to faulty design

,

errors in manufacturing, or intentional tampering and that may cause harm to customers. This policy is

recommended

for

consumer goods (clothing, appliances,

outdoor products etc.) and

consumable

goods/products

(food, cosmetics, bath and body products).
Property / Business Interruption Insurance
Whether you own or lease your place of business, this insurance is important to protect against steep costs due to unexpected events (fires, floods, theft). Property insurance provides funds to repair or replace property, equipment such as pay machines, inventory, furniture/fixtures etc helping you get back to business quicker. Additionally, the lost revenue, wages to cover your employees and even extra expenses incurred to get you up and running quicker can be covered. 
Cyber Insurance
Do you collect and store customer data? Run an e-commerce site or have an online presence? These factors increase the risk of experiencing a cyber-attack. The possibility of cyber liability lawsuits is a reality that every business owner should consider, especially small business owners. Cyber Insurance covers costs associated with the direct response to a cyber attack to your business as well as the costs of the after-effects of a cyber-attack or breach on other companies. 
Equipment Breakdown
Equipment Breakdown Insurance protects an organization against any losses that result from a breakdown of all types of electronic equipment such as retail scanning systems, computer and phone systems, and more. If your business relies on perishable goods, this coverage protects you from losses of spoilage due to breakdowns such as a power outage. 
Legal Expense
Sometimes there are legal issues that arise that fall outside the scope of traditional insurance and yet, you may still have to pay a lawyer to help you resolve the issue.  For example, contractual issues with service providers, or disputes with landlords.  For these types of instances, an Legal Expense Insurance policy transfers the risk of these necessary legal expense costs to an insurer.  
Another great benefit of legal expense insurance is the free Legal Advice Help Line, where you can call in with day-to-day issues and obtain advice from specialty lawyers – without having to file a claim. For example, speaking with a specialist employment lawyer, prior to terminating a staff member.  
What are the Benefits of Retail Insurance?
Financial Protection –

A small cost for a big benefit.

 

Peace of Mind

 

Clients/customers have more confidence in you. 

 

At Collis Insurance, you get the best value.

 
Who Needs Retail Insurance?

 
Clothing Retailers

Vendors

Online Vendors 
See for yourself what clients have to say about us
Have a question? Don't hesitate to reach out!
(403) 265-5475
Or send us a chat below!
Do retail stores need insurance?
In Alberta, insurance is not necessarily mandatory for you to run a retail business, however, is very important and necessary. The associated expenses and fees of unexpected accidents can pile up quickly which can put your business' future and reputation at risk. However, most landlords will require a comprehensive insurance program to lease space and further insurances that a prudent business owner will insure. 
How much does retail insurance cost?
The cost is of the various policies are dependent on a variety of factors, some of which include:  the size of your business, type/size of premises, amount of property / tenant's improvements coverage, # of employees, annual revenue and the different types of insurances and limits of insurances needed.
Speak with one of our brokers to find out how to customize coverage specific to your firm's needs.  
 
How do I make sure I'm getting the right insurance coverage for my profession?
Our brokers take time to understand your true professional/business needs, risks, and more to provide a tailored policy and additional protection areas that fit your business insurance needs/budget. 
Have a question?
Your trusted Collis Insurance Business Insurance Broker can help and also offer additional coverage for consideration, like Cyber & Privacy Liability, Legal Expense Insurance, and other relevant coverage.
Ready to get a FREE, No-Obligation Retail Insurance Quote?