Over

a decade of experience

providing

tried & true insurance solutions for

non

profit

organizations

. Let Collis Insurance

help protect your

non profit

and save you time and money today.
Your Alberta non-profit aims to make a difference and foster a strong community. Insurance for non profits is essential to accomplish this. Non profit organizations face a variety of risks that can make it vulnerable to steep legal and financial costs. 
At Collis Insurance Services Group, we help review your operations and the risk exposures specific to your organization and then tailor an insurance program designed specifically to your organization's needs. 
Scenarios and Examples – Why You Need Insurance for Non Profits
You are a director at a non profit
A previous employee believes you wrongfully let them go, they file a compliant with Labour Standards and a civil claim for a better termination package. Whether or not you are at fault, directors' and officers' liability provides funds to defend yourself.  
You have members/customers that come to your nonprofit
While walking outside towards the entrance of a nonprofit, a customer slips on ice, falls and injures their ankle. In the effort to avoid a lawsuit, the commercial general liability will respond to help cover medical costs of the individual. If the individual files a lawsuit, and policy will defend and cover particular of any award the court finds.
You collect customers information
One of your employees accidentally clicks an email link that compromises your computer and systems. You can no longer access member/customer info compromising it. Cyber Insurance provides a plan to help protect and restore your non profits systems, reputation, guide you in meeting the Privacy Commissioner's legal reporting requirements, as well as covers associated costs of a cyber breach lawsuit.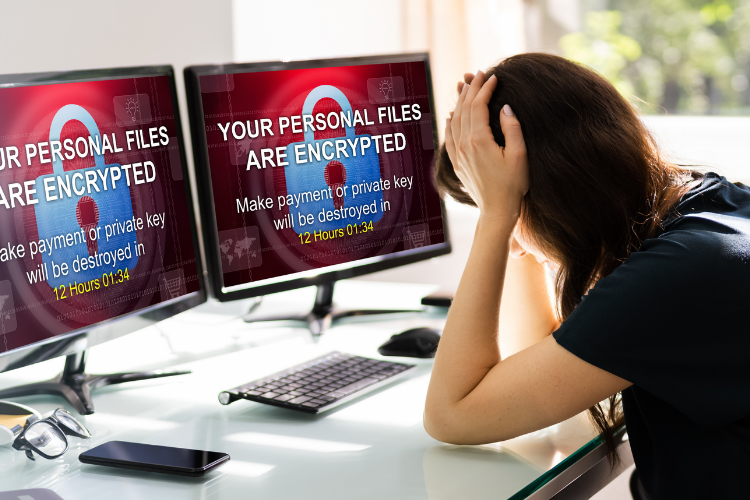 What Does Insurance for Non Profits Cover?

 
The following are common coverages that nonprofits may need, are available in most packages, or can be added as supplemental policies. Working with you, one of our brokers will help identify which coverages are in your best interest and obtain quotes from multiple insurers to get you the best comprehensive coverage for your money. 
As a Director, you can be held personally liable in a number of ways. From an unintended conflict of interest to wrongful dismissal, there are many risks directors and officers face. Directors and officers insurance provides funds to cover defence costs and and legal liability that can quickly pile up, whether the accusation is legitimate or not. Sources of legal action against directors and officers can come from employees, creditors, competitors, regulatory authorities, and more.  
Commercial General Liability also known as CGL insurance, covers the day-to-day risks involved with operating a non-profit organization. The policy automatically covers actions of employees and usually volunteers, insurer dependent. Additionally, the policy will typically cover damage to the premises you lease (Tenant's Legal Liability) as well as any damages you may cause to your neighbors.  
Non-profit organizations usually invite members into their premises. The risks associated with this include bodily injury and property damage to your invitees  For example, in case someone slips or your non-profit is accused of being the reason for their property damage/loss, CGL is essential for any business.
Employment Practices liability is a type of insurance that covers wrongful acts emerging from the employment process. It's designed to protect the business or individual being accused of an "employment wrongful act" by covering legal costs and settlements. Eg. Unsafe workplace, harassment, wrongful termination. 
Another common exposure to Non-profit organizations, is risk of theft of it's financial assets. This can involve an employee acting alone or in collusion with others to redirect funds away from the organization. eg. False Vendor, duplicate payments to a different account, etc. , other types of Crime losses come from  a Third Party in a more traditional type of loss – like counterfeit cheque fraud, robbery, burglary, hold up, theft from a custodian home, etc. Organizations can transfer this exposure from the organization to the insurer in very small amounts of Crime coverage eg. A $5,000 limit, to really large amounts held in accounts. eg. $500,000 or $1,000,000 limits, depending on how much money the organization holds.   
As hackers and cyber criminals get more sophisticated, carrying cyber & privacy liability, ransomware insurance and cyber crime (fraud) or social engineering insurance for non profit is crucial. If your business experiences a cyber attack, cyber insurance provides solutions to help protect and restore your nonprofit, reputation, and your customer's trust. Cyber insurance will also cover expert IT investigation costs and your legal expenses to attempt to proactively avoid a lawsuit, or in extreme cases in dealing with a lawsuit. As cyber-attacks are on the rise, cyber insurance coverage acts as a risk management solution. With the right cyber liability policy, you could avoid the expenses and harm to your brand that can otherwise result from a cyber breach. 
Property Insurance
Protecting your non profit's property and contents is important in recovering from a loss. Property insurance covers the building you operate out of (if owned), Leasehold improvements if leased,  as well as the list of equipment, electronics, furniture, you have. In cases of an insured loss, property insurance will provide funds to repair or replace damage to your property and help you get back to running your non-profit as quickly as possible. 
Sometimes there are legal issues that crop up for nonprofits that fall outside the scope of traditional insurance and yet, you may still have to pay a lawyer to help you resolve the issue.  For example, contractual issues with service providers, disputes with landlords, disputes with the government.  For these types of instances, we can look to place a small Legal Expense insurance policy to transfer the risk of these necessary legal expense costs to an insurer.  
Another great benefit of legal expense insurance is that there is a free Legal Advice Help Line available, where you can call in with day-to-day issues and obtain advice from specialty lawyers – without having to file a claim. For example, speaking with a specialist employment lawyer, prior to terminating a staff member.  
What are the Benefits of Non Profit Insurance?
Financial Protection

 

Peace of Mind

 

A small cost for a big benefit: In case of an accident, you are compensated up to a certain limit.

 

At Collis Insurance, you get the best value.

 
Types of Non Profits We Cover
Community associations
Sports and recreation
Faith-based organizations
Arts and cultural groups
Health and wellness groups
Housing
Social services
Newcomer settlement
Senior services
See for yourself what clients have to say about us
Have a question? Don't hesitate to reach out!
(403) 265-5475
Or send us a chat below!
Do Non Profits need Insurance?
In Alberta, insurance is not necessarily required for you to run a non-profit, however, is still an important risk management tool. The associated expenses and fees of unexpected events or accidents can pile up quickly, which can put your non-profit's future and reputation at risk. 
How much does Non Profit Insurance cost?
The cost is dependent on a variety of factors, some of which include the size of your business, years of experience, training, and your annual revenue. 
 
The cost of different Insurance policies cost is also dependent on which coverages and limits of insurance you select, making it possible for you to customize based on your budget and business needs. 
How do I make sure I'm getting the right insurance coverage for my non profit?
Our brokers take time to understand your true professional/business needs, risks, and more to provide a tailored policy and additional protection areas that fit your non profit insurance needs/budget.
Have a question?
Your trusted Collis Insurance Business Insurance Broker can help and also offer additional coverage for consideration, like Cyber & Privacy Liability, Legal Expense Insurance, and other relevant coverage.
Ready to get a FREE, No-Obligation Non Profit Insurance Quote?